FREE album to celebrate the brand new label : The Gathering Records !!
Back In Time is a tremendous work by DJ Vega.
In these 10 remixes of all time Trance classics, you will find either 'classic' remix of the original, or brand new EDM remixes.
All tracks are legends, and these remixes are all made for clubs, gigs, raves and crowds.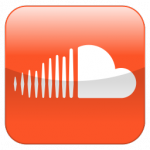 : Page Soundcloud The Gathering Records
You will find this tracklist :
GRSPE140001 – DJ Vega ft Tracy Bagnall – Second Chances Loops
(Original, The Gathering and Vocal mix)
GRSPE140002 – DJ Vega – U got 2 know
(Original and The Gathering mix)
GRSPE140003 – DJ Vega – Twisted
(Original and Club mix)
GRSPE140004 – DJ Vega – Speed Up
(Original and The Gathering Red mix)
GRSPE140005 – DJ Vega – Space Melody
(Original mix)
GRSPE140006 – DJ Vega – Sandstorm
(Original mix)
GRSPE140007 – DJ Vega – Komodo
(Original and The Gathering mix)
GRSPE140008 – DJ Vega – Insomnia
(Original and Club mix)
GRSPE140009 – DJ Vega – Dreams
(Original and The Gathering mix)
GRSPE140010 – DJ Vega – Cafe Del Mar
(Original and The Gathering mix)